Citadel  New Capital 
The Citadel is located at the heart of the New Administrative Capital, which is set to house over 5 million people. Citadel is well optimized to suit its catchment area and its role as a city district shopping center. Developed as a natural part of the New Administrative Capital's city center, Citadel will serve as the number one meeting place for people working and living in the neighborhood.
Designed to be a singular landmark in the heart of the new Administrative Capital, the Citadel is the ultimate destination for future families and aspiring businessmen. With its unique mixture of business and leisure services catering to different needs it introduces a new lifestyle that combines work and pleasure together under one roof.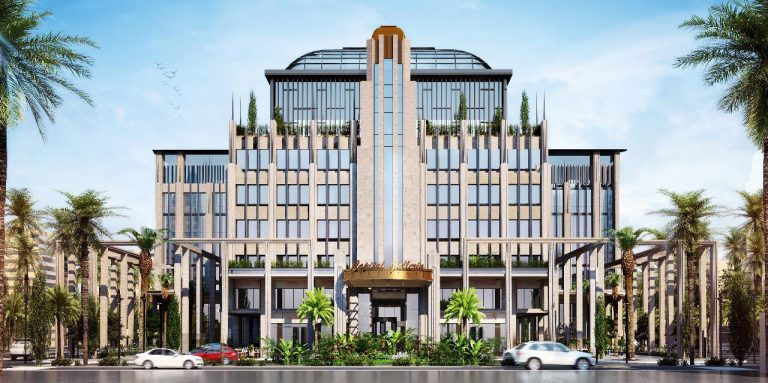 Characterized by its central location in R2 district, in the heart of the New Capital, overlooking the Presidential Palace, the Citadel offers easy accessibility from several points, including the regional ring road, connecting you to Suez road, Sokhna road, and Ismailia road, in addition to direct access to New Cairo through North Teseen street.
Visitors of Citadel will be able to experience some of the history and charm of the art deco architecture that captivated the world. A revolutionary concept, envisioned by award winning architect Raef Fahmy, Citadel embodies both old-world romance and modern sophistication inspired by the elegant, early 20th century art deco architecture that dominated Europe's cities mixed with modern expressions. Nothing articulates this concept more than the Plaza.
Centrally placed between the twin buildings the Plaza is a double height open space covered with a huge patina copper-like sky light that emanates a warm ambience creating a stunningly beautiful and welcoming open space for people to relax.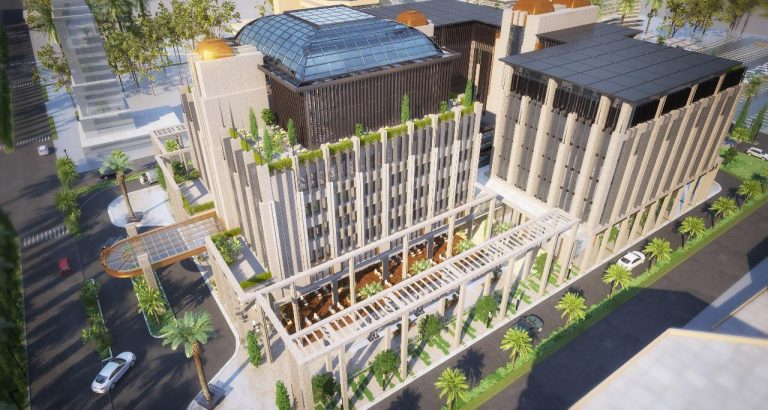 Areas start from 40 sqm to 185 sqm 
Areas start from 40 sqm to 185 sqm for administrative and medical 
payment plan 
installments
Facilities
day care centre . & ATM centre .
Entertainment & rest rooms for the employees .
For more information contact us 01066664605– 19839
citadel mall new capital
Citadel Mall, New Administrative Capital
Visits :
2804 in 1548 days
70,000 جنيه Starting Meter Price
Listing Type :
For Sale by developers
Price Type :
Starting Meter Price
Price :
70,000 جنيه Starting Meter Price