Marassi Emaar Misr
Mediterranean Marine and Golf Resort by Emaar, a world-class high-end beach resort spread over 6.5 million square meter of exclusive resort communities in a strategic location relative to important cities of Egypt,lying on one of the finest beaches found anywhere on the Mediterranean, on top of its  naturally beautiful site and the amazing weather that the Egyptian North Coast enjoys for nine months out of twelve, turning Marassi into a year-round destination. Marassi promises a marriage of nature, luxury, and healthy upscale living with the  spectacular architecture and landscaping, featuring an international 18-hole golf course, an extensive network of lagoons and 6 kilometers of one of the finest beaches found anywhere on the Mediterranean overlooking the turquoise waters of Sidi Abdel Rahman Bay.
Location
Since time immemorial, Sidi Abdel Rahman Bay in Al Alamein has been most renowned for its crystal-clear waters and majestic shores of unprecedented beauty. Today, the bay stands as the most paramount shoreline in the region – a Mediterranean gem – and home to another Emaar flagship landmark: Marassi.
Marassi is a year-round destination, one that believes in providing comfort and convenience to every soul coming through its doors. The glamorous and innovative North Coast development is lathered in charming pedestrian walkways and landscape, sports activities for kids and adults and entertainment venues that are best described as perpetually enchanting. Fully finished homes in all shapes and sizes are ready to move into, making your coastal vacation that much easier.
Different phases with different prices 
Faya  Chalet 
area starts from 65 sqm to 112 sqm
starting price : 3,100,000 EGP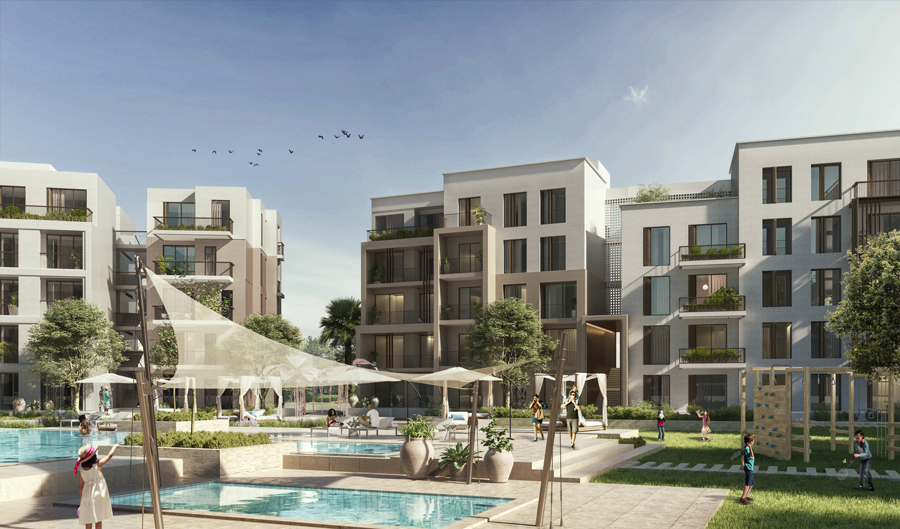 Greek Village challet & town houses 
area start from 82 sqm 
starting price : 3,600,000 EGP 
town houses BUA ; 240 sqm 
land area : 320 sqm 
starting price : 9,900,000 EGP 
Lea chalet 
area start from 144 sqm 3 bedroom 
starting price : 6,100,000 EGP 
Riva villas only 
BUA : 340 sqm 
land area : 320 sqm 
starting price : 21,000,000 EGP 
Available Units :
( Chalet , Villa , Town House )
Payment Plan :-
5 % down payment 7 years installments
For more info please contact us :- 19839 – 01210001171
Marassi Emaar Misr
Marassi, North Coast
Visits :
8744 in 1887 days
Listing Type :
For Sale by developers
Price Type :
Starting Prices
Price :
0 جنيه Starting Prices